Therapeutic relaxation Massage therapy calgary
in combination with sound vibration therapy
Want to experience the best massage therapy Calgary has to offer? Therapeutic massage relieves trigger points within muscle tissue, helps to breakdown adhesions from overuse or injury, reduces pain and returns the tissues to normal function. Specializing in relaxation massage Calgary, we help increase circulation of the lymphatic system and blood systems, which helps to remove metabolic waste from muscles. As is implied in the names, it also relaxes your mind and allows you to distress. The use of these two modalities helps each client to achieve healing, improved movement, improved circulation and a peaceful, relaxed body, mind and soul. This type of massage services Calgary is aimed at bringing the body, mind and soul out of "fight & flight" stress into "rest & digest" peacefulness.
Benefits of therapeutic relaxation massage include:
Improved immunity
Increased circulation to sore and tires muscles to improve muscle function
Restful sleep
Decreased pain
Decrease severity and frequency of tension headaches
Improved posture and counteraction of the imbalances from sitting for hours at a computer
During your session, you may feel peaceful and relaxed, and may fall asleep. Many of our Calgary SW massage clients report having a deep, restful sleep the night of their sessions.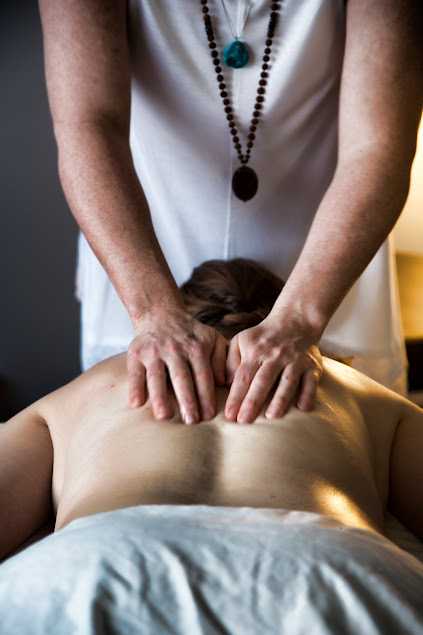 massage south calgary
Massage is like the old saying, "An apple a day keeps the doctor away." Regular massage helps the body to relax and improve circulation, which brings fresh blood to muscles. This effect can help the body to naturally heal itself. Having a massage at least once a month helps to keep the muscles tuned and ready for activity, as well as relax the mind. It's the perfect addition to any self-care regime; like a mini-vacation each month (especially considering our clinic is located on-site of Misty Ridge Retreat B&B!).
Our massage therapy in Calgary services refer to a comprehensive health management strategy focusing on the application of various techniques to positively affect the soft tissues and joints of the body. Massage techniques most commonly include pressure and compression, kneading, frictioning, and mobilizing to improve the health and condition of the muscles, tendons, skin, fascia or connective tissue of the body.
We are located just South of Calgary, and to many small towns including:
Foothills
Diamond Valley
Millarville
Black Diamond
Turney Valley
Okotokes
Bragg Creek
Aldersyde
and more!
a unique sound vibration therapy experience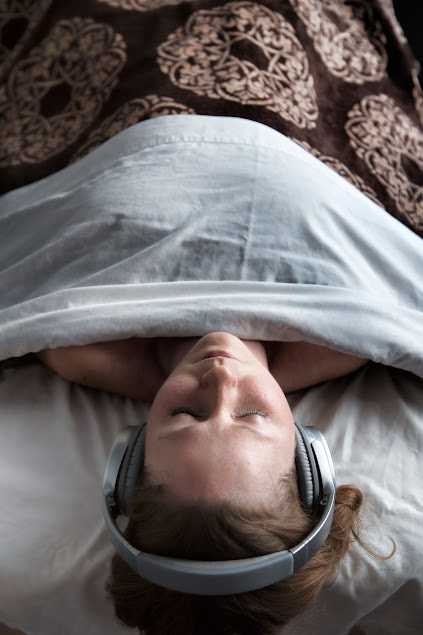 We also offer the added benefit of sound vibration therapy with every massage. Therapeutic massage is relaxing all on its own, but therapeutic relaxation massage Calgary WITH sound vibration therapy takes the experience to a much deeper and more relaxing state that takes you to new meditation heights. Of course, if you do not want to use the Sound Therapy during your massage session, please let me know and I will be able to turn the table off.
Stress reduction
Pain reduction
Increased energy, concentration, and memory
Improved immune response
Increased sleep quality
Relaxation
The ability to achieve a deeper meditation
All things have a vibration, right down to the molecules inside cells. They all vibrate in balance with each other. When that perfect balance of vibration becomes unbalanced dis-ease occurs, causing pain, stress, low energy, anxiety, lack of concentration and a poor immune system. Our sound therapy Calgary can bring this perfect vibration back into balance. It brings a unique and deeper experience to a regular therapeutic massage. It's like getting a massage from the inside out! Sound vibration reaches the areas that even a regular massage therapist Calgary is not able to (like brainwaves, internal organs and molecules).
Our Calgary massage experts use a state of the art Sound Therapy table, also known as Vibracoustic Table. The table is equipped with four stereo speakers mounted to the underside of a massage table. This allows you to feel the music as you lay on the table. Each song is personally chosen for your needs. The frequencies within the song vibrate at different levels and in turn vibrate every cell in your body. This vibration brings your mind body and soul back to it's original perfect balance thus alleviating "dis-ease". During the session you may feel peaceful and relaxed, and may even fall asleep. After the session you will likely feel calm, energized and light. Clients have reported that the night of their session, "they experienced the best sleep they have had in years!"
"I have had many massages in my time but my massage with Kathryn was by far the best! She managed to work my tricky muscles into submission whilst also providing me with a truly relaxing experience. The addition of beautiful music from the unique sound therapy bed transported me to an all-encompassing relaxation experience for both body and mind."
Read more Google reviews →
"I love starting my weekend with a massage at Pacha Mamma. Kathryn is very personable and professional, and she has done wonders on my neck and back. I used to have pain just rolling out of bed. Thanks to her work, that pain is now gone. She has also shown me some stretches to target specific muscles, which have helped as well. Kathryn was recommended to me by a friend. At first I was put off a bit by the longish drive (I come from just north of Downtown Calgary), but it only takes me about 40 minutes to get there and I've come to really like the trip through the rolling foothills. It's basically my biweekly retreat."
Read more Google reviews →
Tom Christiansen
August 2021
"I have had several professional massages over the years but Kathryn at Pacha Mamma's surpasses my expectations. The combination of her skillful massage technique along with the sound therapy leaves you feeling tension free, relaxed and revitalized. Truly a unique experience. I would recommend Pacha Mamma's 100%."
Read more Google reviews →
Angela Jenkins-Schoenfeld
September 2021
book your healing session with us
Enjoy an all-encompassing relaxation experience as we combine our skillful massage technique with sound therapy to leave you feeling tension-free, relaxed, and revitalized.
book your healing session
what makes pacha mamma massage
different?
We offer a truly unique massage that will transport you to an all-encompasing relaxation experience for both body and mind.

sound vibration therapy
We all understand how good a relaxation massage can make us feel. Now, imagine floating on a cloud of music during that relaxation massage.

retreat experience
Rather than stressfully navigating yourself downtown, enjoy a retreat-like experience in the rolling foothills.

therapuetic relaxation
We help our clients achieve healing, improved movement, circulation, and a peaceful, relaxed body, mind, and soul with our Therapuetic Relaxation techniques.

our location
Located on-site of Misty Ridge Retreat B&B, your relaxation experience starts the minute you enter our 6.5 acres of land!

the drive out
Enjoy the scenery and solitude during your drive out to our massage clinic located in the rolling foothills just outside of Calgary!

free parking
No need to stress yourself out searching for parking before your massage! Enjoy the ease of free parking.

tailored treatments
We will ask you to fill out a questionnaire prior to your massage to come up with a tailored treatment plan to achieve a healed body, mind, and soul!

dedicated therapists
Our goal is to help you reach new meditation heights and transport you to an all-encompassing relaxation experience for both body and mind.

health coverage
We offer health coverage plans to help you save costs so you can enjoy a deeper state of relaxation!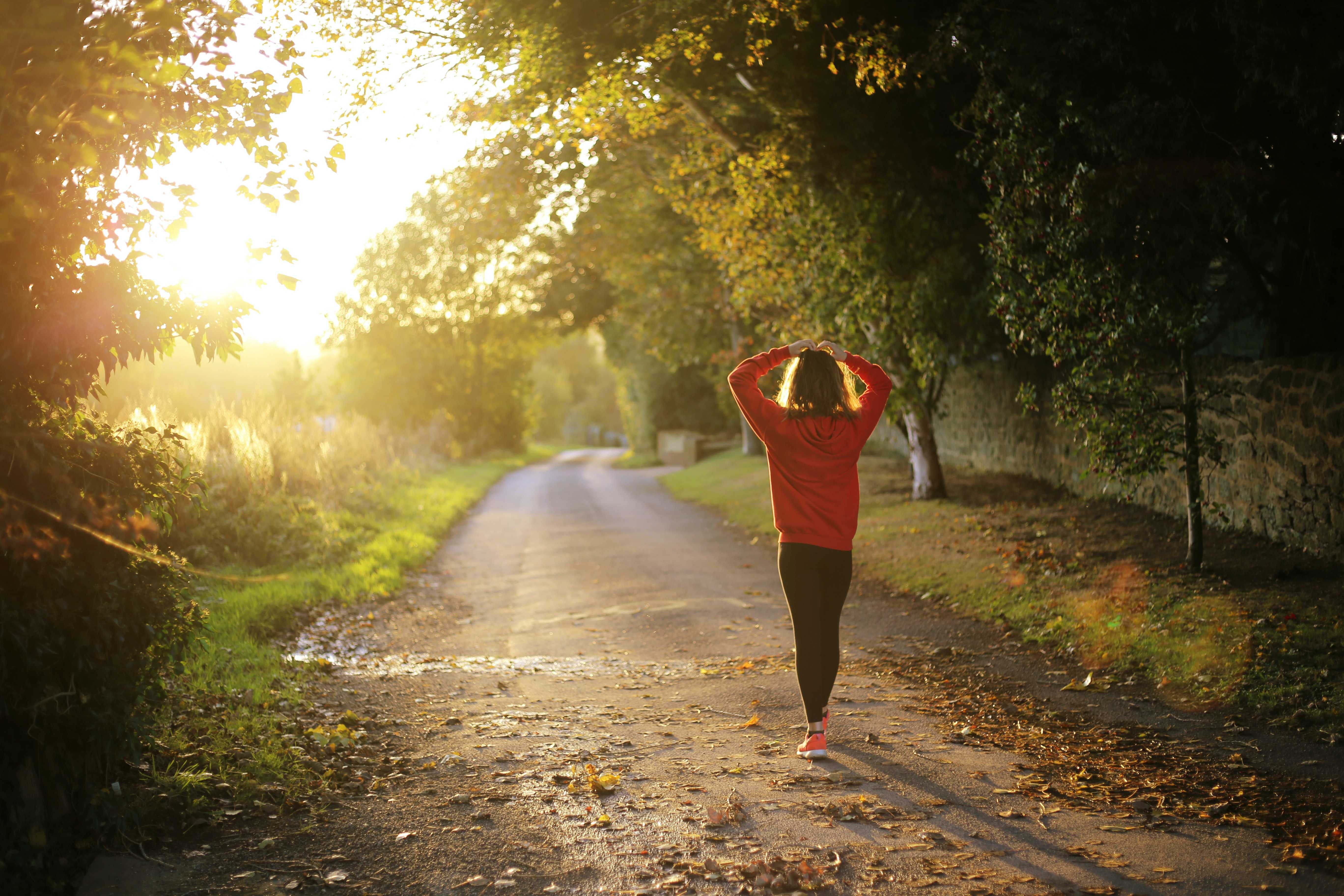 balancing body, mind, and soul
benefits of a massage
Get more restful sleep
Eliminate pain
Increased circulation
Improved muscle function & immunity
Decreased frequency and severity of tension headaches
Improved posture and counteract muscle imbalances from sitting for hours at a computer
Eliminate physical & emotional stress
have any questions?
call us today (403) 805-8256
get your questions answered
If you are new to massage, we understand you might have some quetions. Feel free to contact us, or visit our FAQs page to get all your questions answered!
How will massage therapy benefit me?
With professional massage therapy you can experience relief from muscular tension and pain, receive increased range of motion and a reduction of mental stress levels. Massage is a natural healing process that can deliver both physical and emotional benefits. Treatments are specifically tailored to meet your needs.
How often will I need treatments?
Your body can let you know. Some people require only a few sessions to treat a specific problem, while others become regular users of massage therapy as both proactive and preventative healthcare. Massage can help maintain good muscle tone, flexibility, and help correct muscular injuries.
Will I experience muscle soreness following a massage therapy treatment?
Most people report feel very relaxed, and often experience significant relief from aches, pains and stress after a massage session. However some people, especially those who require deep-tissue massage, experience mild muscle soreness which may last a day or two. Once the soreness is gone, they often notice heightened energy levels and an increased range of motion.
surpassing your massage expectations
tailored treatments to meet your needs
book your healing session with us
Enjoy an all-encompassing relaxation experience as we combine our skillful massage technique with sound therapy to leave you feeling tension-free, relaxed, and revitalized.
book your healing session
missed appointments
---
When you book an appointment with us, that time is set aside for you - and ONLY you. We never double book and we try to always be ready for you when you arrive. In return, we ask that you keep your promise to us and show up for your appointment on time. Please understand that missed appointments prevent us from catering to other clients. That said, our policy is simple. If you do not show up for your scheduled appointment, and you have not notified us at least 24 hours in advance, you will be required to pay the full cost of the treatment as booked.
cancellations
---
In the event that you are unable to keep your scheduled appointment with us, please contact us by phone at least 24 hours prior to your appointment. If you do not reach us, please leave a message on our voice-mail system. If we do not hear from you within this time frame, and you do not keep your appointment, the above policy will be applied. Note: We recognize that no one is perfect and there are circumstances that are out of your control (sudden illness, family emergencies, etc.) and so your healthcare provider may make an exception to the above policies on those rare occasions.
have any questions?
call us today (403) 805-8256